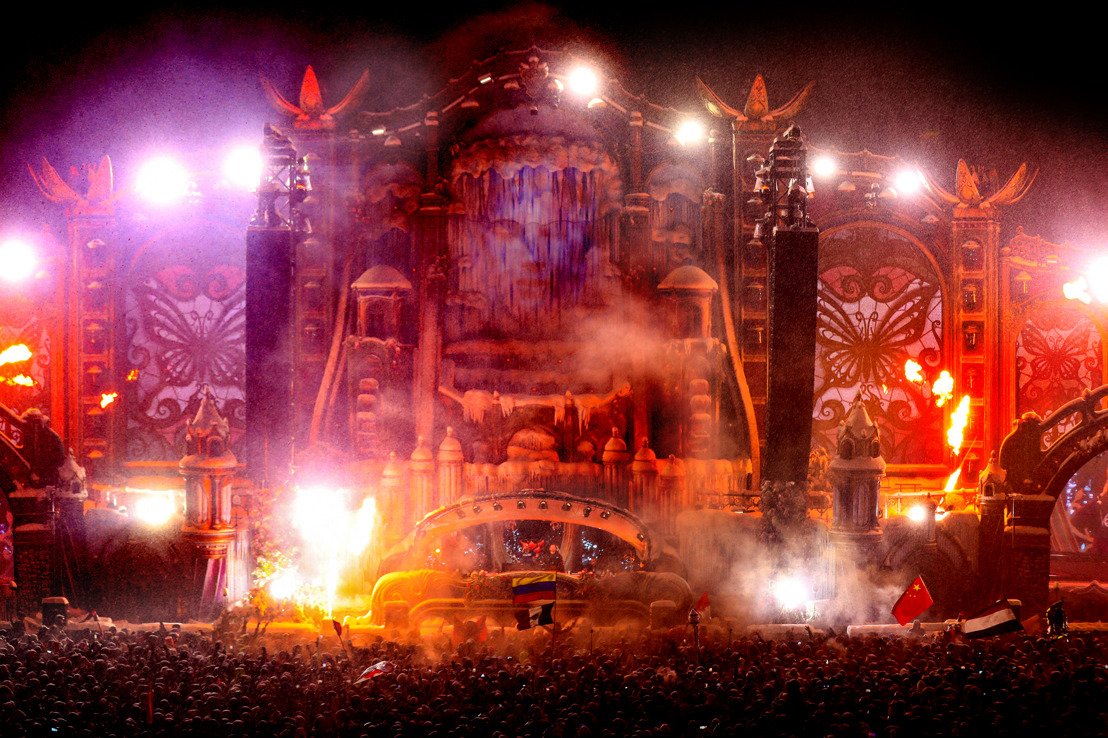 DJ Afrojack plays a unique set at an elevation of 2,000m to announce the complete line-up of Tomorrowland Winter 2020
Tomorrowland Winter 2020 - The Book of Wisdom, The Frozen Chapter
Thursday, 13 February 2020 - Alpe d'Huez | From 14 to 21 March, the People of Tomorrow will have the opportunity to enjoy the full experience of Alpe d'Huez Grand Domaine Ski, one of the top winter sports resorts in the world. Just like last winter, the resort will be made available exclusively to visitors to Tomorrowland Winter, who will be treated to an 'avalanche' of the biggest and most popular DJs worldwide. Today, Tomorrowland Winter unveiled its complete line-up. In honour of this special occasion, the Dutch DJ Afrojack performed a unique 90-minute DJ-set at an elevation of over 2,000m in Alpe d'Huez. The set was broadcast on all socials of Tomorrowland, and on One World Radio, Tomorrowland's own digital radio station and on all Tomorrowland social media. With over 35 million followers, the whole world got a taste of what makes Tomorrowland Winter so unique.
Distributed across 8 stages, including 3 directly on the ski trails and at elevations of up to 3,300 metres, more than 100 artists will literally and figuratively write a second chapter for Tomorrowland Winter that this year has the theme of "The Book of Wisdom, The Frozen Chapter". Just like for the summer edition, Tomorrowland will be all about musical diversity, with a good mix of styles and international headliners, combined with young rising stars and even a healthy dose of local DJ talent.
Some notable names from the line-up include: Martin Garrix, Armin van Buuren, Kungs, Steve Aoki, Lost Frequencies, Dimitri Vegas & Like Mike, Kölsch, Paul Kalkbrenner,… .
​The complete line-up and timetable is available at: https://www.tomorrowland.com/en/winter/line-up
The largest stages ever constructed in the mountains
​Each one of the stages for Tomorrowland Winter has been custom designed with a scale and a style that are bound to impress. Tomorrowland will be setting a record with both the 'Mainstage' and the 'Château'. After all, these stages are the largest of their kind ever built at such elevations. The Château, which is covered and heated. Measuring 4.000M2 with a capacity for 8.000 people, it is the largest indoor club ever constructed in the mountains.
Les tickets d'un jour pour Tomorrowland Winter 2020 sont en vente à partir de 160,- euros. Le forfait de ski pour 1 journée et la navette gratuite entre Bourg d'Oisans ou Grenoble et l'Alpe d'Huez sont inclus.
On the ski-trail with your favourite DJ
​Did you know that quite a few of the DJs appearing at Tomorrowland Winter will also be taking the opportunity for a ski holiday of their own? Before you know it, you could find yourself slaloming down the trail next to Armin van Buuren or Dimitri Vegas & Like Mike! Not only that, but all week long, visitors will be treated to original back-2-back DJ-sets and top names will take to the turntables at unexpected times and locations for surprise sets.
PRACTICAL:
​TOMORROWLAND WINTER 2020
​'The Book of Wisdom, The Frozen Chapter'
​14–21 March 2020 // Alpe d'Huez, France
Reserve your "Mysterious 7 days Packages"* or "Fascinating 4 days Packages"* or your day tickets** on https://www.tomorrowland.com/en/winter/packages
*Package includes 7 or 4 nights' accommodation, a 3-day festival ticket and a 7 or 4-day lift & ski pass for the entire area of the Alpe d'Huez Grand Domaine Ski)
** A day ticket includes - a ski pass for the Alpe d'Huez Grand Domaine Ski and access to the Tomorrowland Winter festival area + free shuttle bus from Grenoble or Bourg d'Oisans to Alpe d'Huez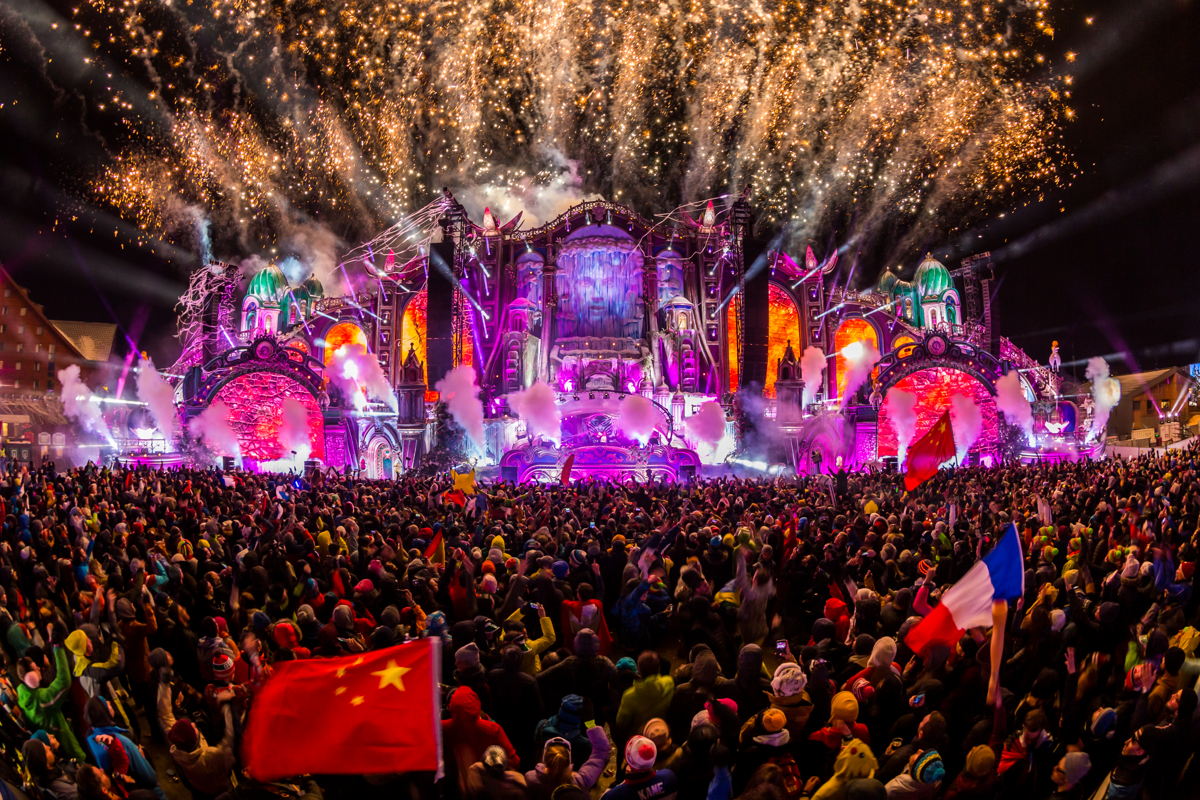 Frédéric De Gezelle Press Tomorrowland Winter
More about Tomorrowland
​Tomorrowland is a large music festival held in Belgium, welcoming 400.000 guests from all over the world during 2 weekends. It is organized and owned by the original founders, the brothers Manu and Michiel Beers. It's located in a beautiful natural place, recreation area de Schorre, in the town of Boom, Belgium, (16 kilometres / 10 miles south of Antwerp and 32 kilometres / 20 miles north of Brussels.
Tomorrowland has been organized since 2005 and has become one of the most notable global music festivals. With a strong eye for detail and extras such as an enchanting decor, fascinating acts and peripheral animations, spectacular fireworks, this is a totally unforgettable and incomparable show. Visitors can enjoy with all their senses: good music, enchanting decor and not to forget: tasty and healthy food at the festival ground.
More about Alpe d'Huez
​The Alpe d'Huez Grand Domaine Ski winter sports resort is one of the best in the world and received the prize as 'best ski resort in Europe' in 2017. Thanks to 300 days of sunshine a year, the area also has the nickname 'Ile au Soleil' (Island in the Sun). At the heart of the area is the village of Alpe d'Huez, situated an altitude of 1,860m. This will be the base camp for the festival.
Non-skiers will also be well catered for during Tomorrowland Winter. After all, the area is packed with 'non-ski' activities and almost all of the stages can also be reached on foot.
A ticket for the festival gives you access to Alpe d'Huez Grand Domaine Ski. This makes the experience even more unique. As a visitor, you can choose either a 4-day or 7-day package that includes access to Tomorrowland Winter as well as lodgings and a lift & ski pass.