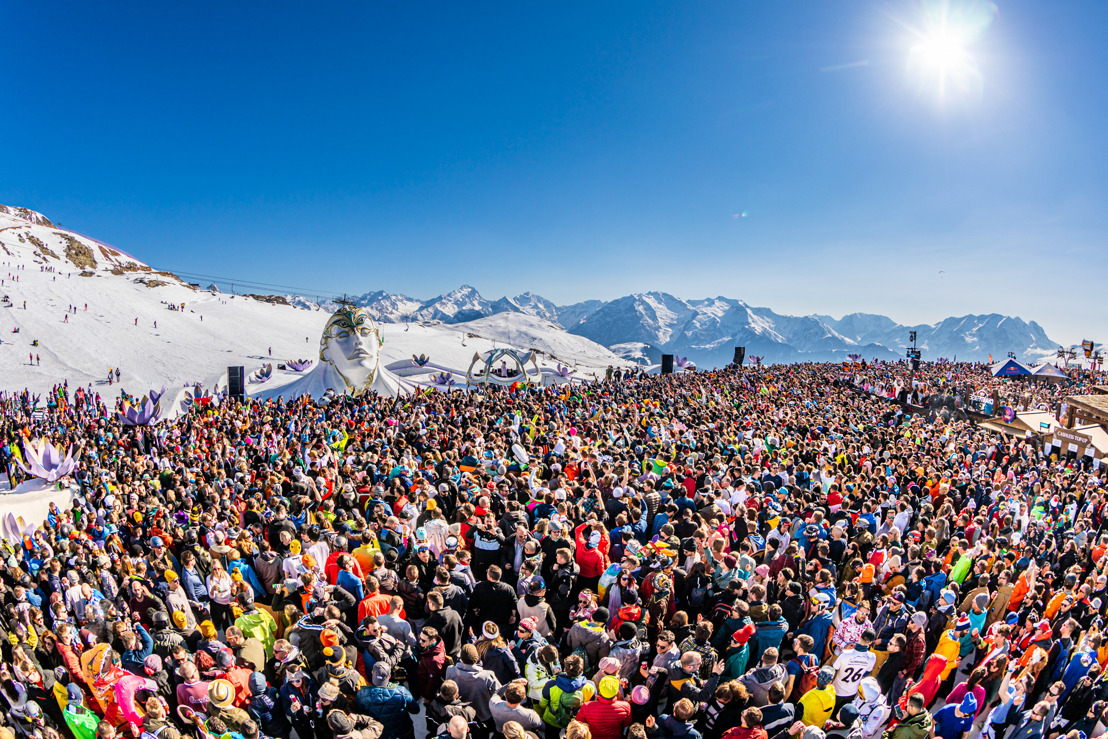 Relive 5 magical performances of Tomorrowland Winter 2022
Prepare for a new edition in 2023 filled with snow, skiing, snowboarding and the best electronic music
Wednesday, 14 September 2022 - From March 18-25, 2023, Tomorrowland returns to Alpe d'Huez for the third edition of Tomorrowland Winter. Journey back to last year's winter edition and relive some of the most magical moments with 5 magnificent performances of Tomorrowland Winter 2022, straight from the breathtaking ski resort and mountains of Alpe d'Huez!
1. Charlotte de Witte at Mainstage
​Belgian techno queen Charlotte de Witte closed out the fabulous Mainstage (covered & heated) with a 2-hour display of her signature musical palette.
2. Kungs at Crystal Garden
​Party with a view… Surrounded by the beauty of Mother Nature, French golden boy Kungs brought the heat to the Crystal Garden's fairytale winter wonderland.
3. Kevin De Vries b2b Konstantin Sibold at CORE
​A wonderful performance at the sun-drenched CORE stage overlooking the entire resort by Kevin De Vries and Konstantin Sibold, two artists who complement each other's sound like very few. Listen here!
4. Kölsch – Secret Show
​Tomorrowland Winter visitors who completed The Quest by FTX got access to an exclusive and secret show in a very special location. Relive this unique performance by the legendary Kölsch.
5. Patrice Bäumel – Crystal Garden
​House & techno star Patrice Bäumel played a unique set during sunset at the Crystal Garden stage, high up in the French Alps.
Watch more full performances on YouTube.
Create your favorite travel package now with the Tomorrowland Winter Simulator.
​7 Day Packages for Tomorrowland Winter 2023 go on sale on September 24; 4 Day Packages and 1 Day Passes go on sale on October 1 and October 14 on tomorrowland.com.
Tomorrowland Winter 2023
​March 18-25, 2023
​Alpe d'Huez, France
​tomorrowland.com
Debby Wilmsen Press Coordinator & Spokeswoman, Tomorrowland
Jordy Van Overmeire PR Coordinator, Tomorrowland