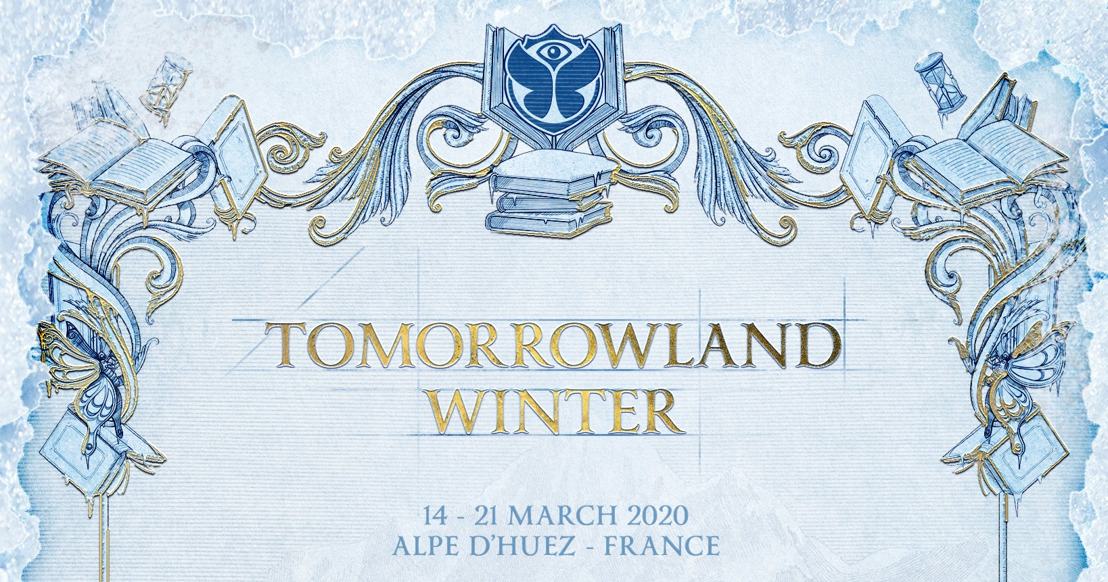 Tomorrowland Winter révèle les premiers noms de son line-up
Une avalanche de dj parmi les meilleurs et les plus populaires du monde!
Jeudi 19 septembre 2019 - Alpe d'Huez – Boom | Les ventes de la deuxième édition de Tomorrowland Winter sont ouvertes ! Du 14 au 21 mars 2020, les People of Tomorrowpourront profiter de tout ce que l'Alpe d'Huez Grand Domaine Ski, l'un des meilleurs domaines skiables du monde, a à offrir. Tout comme l'hiver dernier, le domaine sera réservé aux visiteurs de Tomorrowland Winter, qui auront droit à une 'avalanche' de DJ et stage hosts parmi les meilleurs et les plus populaires du monde. Répartis sur 8 scènes, dont 3 sur les pistes proprement dites et jusqu'à 3 300 mètres d'altitude, plus de 100 artistes et 10stage hosts écriront au propre comme figuré un deuxième chapitre deTomorrowland Winter, qui sera placé sous le thème "The Book of Wisdom, The Frozen Chapter". Tout comme pour l'édition estivale, Tomorrowland mettra l'accent sur la diversité musicale, avec un bon mix de styles et de têtes d'affiche internationales alternant avec de jeunes talents, parfois même locaux.
D'ailleurs, saviez-vous que de très nombreux DJ de Tomorrowland Winter y passeront également leurs vacances de ski ? L'occasion de vous retrouver tout à coup à côté de Martin Garrix dans les remontées mécaniques ou de dévaler les pistes avecArmin van Buuren ou Dimitri Vegas & Like Mike ! De plus, les visiteurs seront surpris tout au long de la semaine par de remarquables dj-setsback-2-back, tandis que de grands noms se glisseront derrière les platines pour un set surprise aux moments et aux endroits les plus inattendus. Qui sait,Charlotte de Witte pourrait bien se retrouver dans la cabine de DJ du Pic Blanc pour vous préparer avec ses beatsà la descente de l'une des pentes les plus raides des Alpes !
"To have 2 of the best things in the world; playing music and snowbaording, was heaven for us"
– Sunnery James & Ryan Marciano
"Seeing one of the incredible Tomorrowland stages in the middle of the mountains is insane"
– Martin Garrix
"It was one of those things you'll never forget"
– Steve Aoki
Line-up Tomorrowland Winter 2020 :
Afrojack / Armin van Buuren / Artbat
Bassjackers / Brina Knauss / Brohug
Charlotte de Witte / Coone / Cellini
Dimitri Vegas & Like Mike / Da Tweekaz / / DJ Licious / Discobaar A Moeder
Fideles
Gianlucca Vacchi
Henri PFR
Joris Voorn,
Kölsch / Klingande / Konstantin Sibold / Kungs
Lost Frequencies / Lucas & Steve
Martin Garrix / M.I.K.E. Push / Mike Williams / MATTN / Maxim Lany
Nervo / Nico Morano
Oliver Heldens
Paul Kalkbrenner /Patrice Bäumel
Quintino
Ran-D / Rebuke
Steve Aoki / Sound Rush / Stephan Bodzin Live / Sunnery James & Ryan Marciano
Timmy Trimpet
Vini Vici
W&W
Yves V /Yves Deruyter
TOMORROWLAND WINTER
'The Book of Wisdom, The Frozen Chapter'
14–21 mars 2020 // Alpe d'Huez, France
Réservez vos "Mysterious 7 days Packages"ou "Fascinating 4 days Packages" via https://winterpackages.tomorrowland.com/en
*Le forfait comprend toujours 7 ou 4 nuitées, 3 journées de festival et un forfait remontées mécaniques & ski de 7 ou 4 jours pour l'ensemble du domaine skiable de l'Alpe d'Huez Grand Domaine Ski)