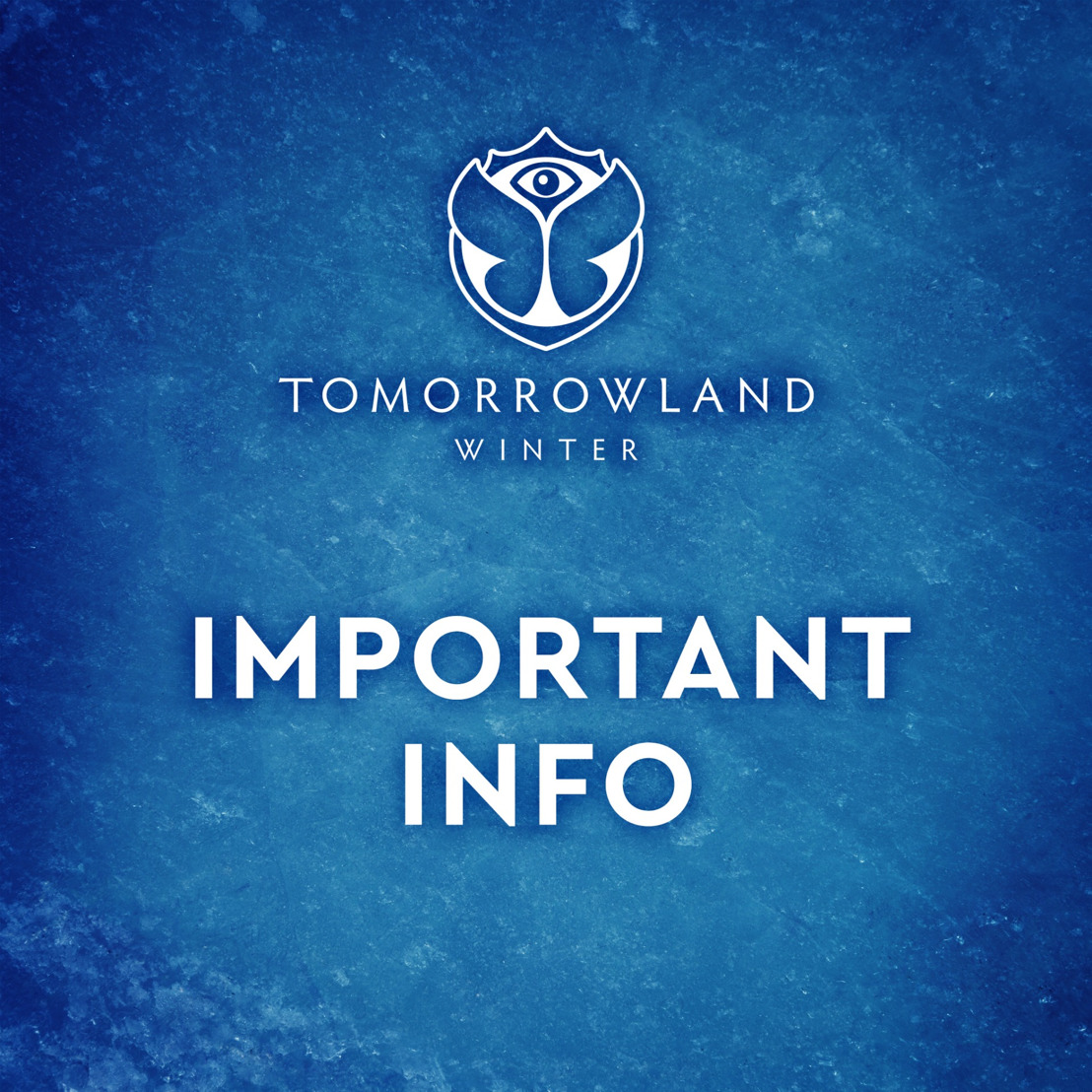 Tomorrowland Winter 2020
Annulation du festival
UPDATE
Sunday, 15 March 2020 - Based on the recent regulations of the French authorities, Alpe d'Huez has decided to close its ski resort with immediate effect. For more information, please visit tomorrowlandwinter.com.
Jeudi 5 mars 2020 - Le montage de Tomorrowland Winter avait commencé depuis le début du mois de février 2020. Aujourd'hui, c'est avec le cœur lourd que nous avons été informé par le gouvernement français de la décision d'annuler cette deuxième édition du festival qui devait avoir lieu du 14 au 21 mars prochain. Depuis samedi, nous étions en contact étroit avec les autorités françaises pour définir l'impact du COVID-19 (coronavirus) sur le festival et venons finalement de recevoir leur décision officielle.
Le gouvernement français a pris des mesures drastiques concernant le COVID-19 en France en interdisant les grands rassemblements de personnes en milieu confiné et ceux regroupant des participants de différentes nationalités.
L'Alpe d'Huez Grand Domaine Ski et ses stations (Alpe d'Huez, Oz en Oisans, Vaujany, Auris en Oisans et Villard Reculas) restent ouverts aux visiteurs et toutes les activités habituelles se déroulent normalement (remontées mécaniques, pistes de ski, bars, restaurants...), comme dans n'importe quelle station de ski française.Tous nos visiteurs seront contactés personnellement par email et via leur compte Tomorrowland afin de définir les prochaines étapes.